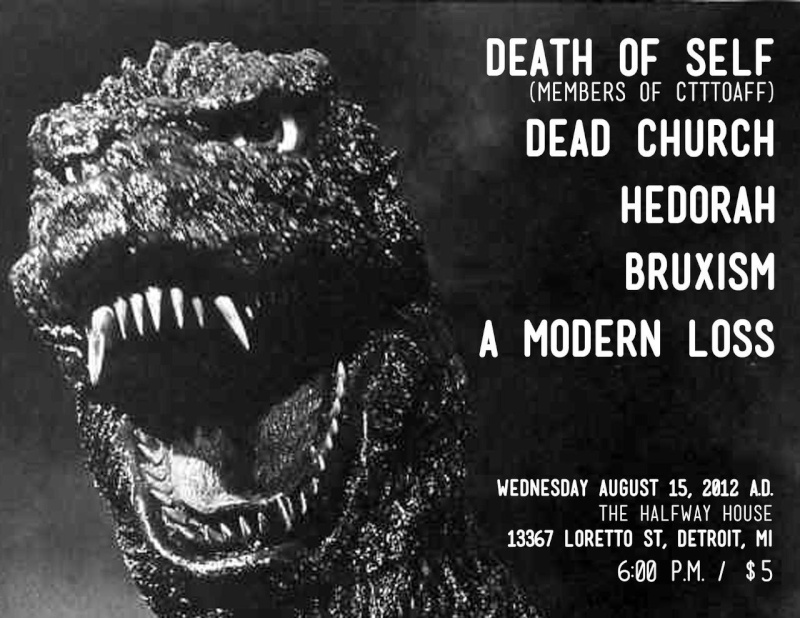 $5.
No punk time bullshit.
Doors at 6 pm.
Death of Self
(on tour all the way from Colorado) features Ethan from Clinging To The Trees of a Forest Fire, their brand of hate-fueled grind will blow the hair off your head.
Dead Church
is LOUD, LOUD, LOUD.
Hedorah
will be providing 12-megatons of sludge spewing death and asserting sonic dominance.
Bruxism
will be grinding your mind and your business portfolio.
A Modern Loss
will be playing some ripping hardcore.
This ain't a show to miss.
Please respect the space and the neighbors.